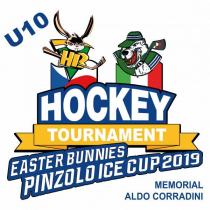 U10 EASTER BUNNIES PINZOLO ICE CUP 2019 - Memorial Aldo Corradini
Ice Hockey - Coed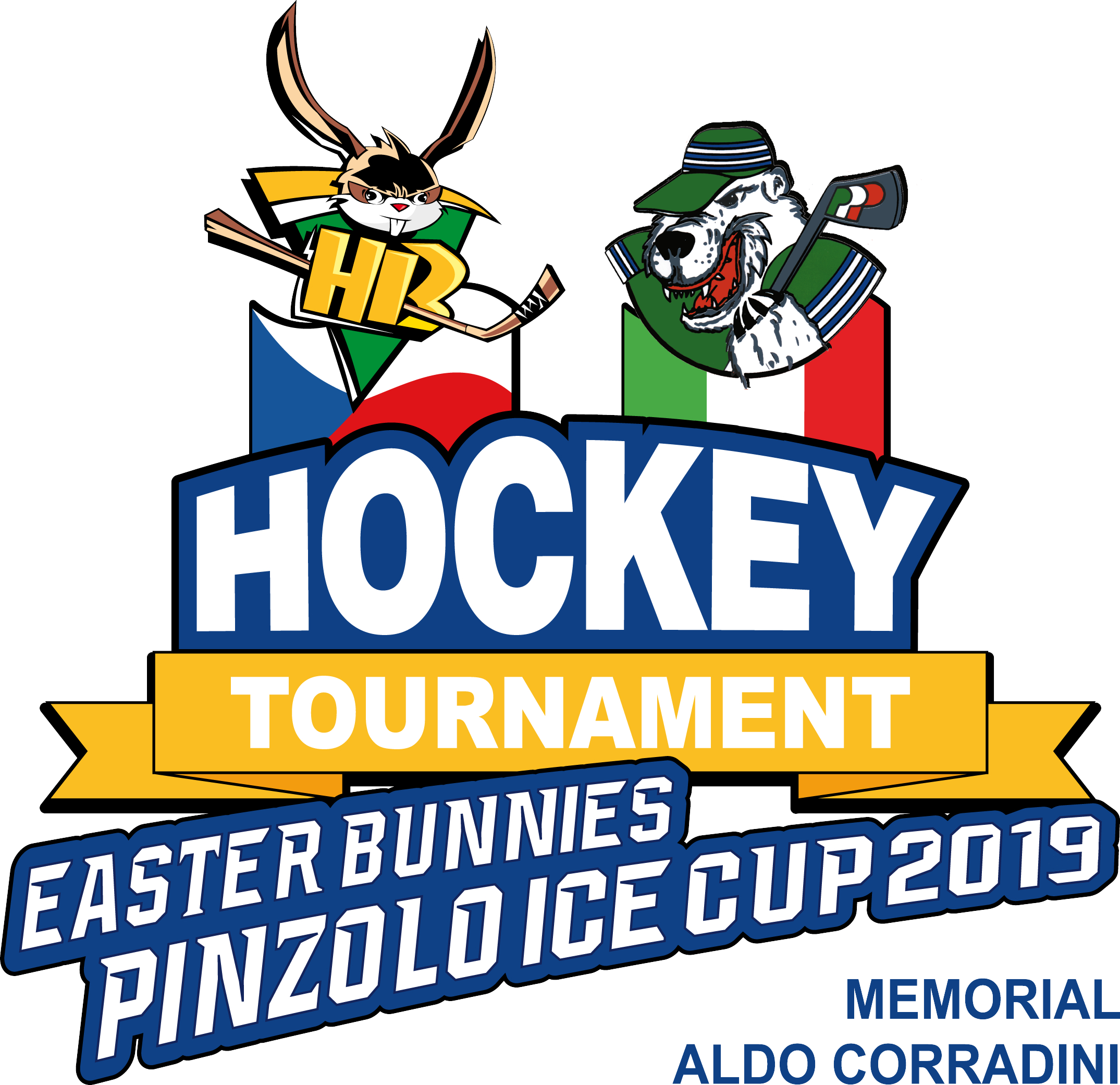 ICE HOCKEY TOURNAMENT
"EASTER BUNNIES Pinzolo Ice Cup – Memorial ALDO CORRADINI"
Time and venue:
The tournament will be taking place in Pinzolo's ice rink on Friday 12th, Saturday 13th and Sunday 14th April 2019.
Teams taking part
The tournament will be expecting 6 teams "Under 10" (only players born in 2009 and 2010; female players born in 2007 and 2008 are also admitted).
Teams composition
Each team will be composed of minimum 10 players and 2 goalkeepers. Players will have to be regularly enrolled in an official team and in possession of a valid medical certificate that proves fit to partake in sport activity.
Before the start of the tournament it is required to provide the organizing committee proof of membership and copies of identification documents of all athletes. Each player will be required to wear protective equipment as required by Italian Hockey rules. It is obligatory to wear a neck guard.
Rules
Matches:
Standard icerink
5 minute warm-up on ice
Game: 3 periods of 10 minutes each
2-minute intermissions between each period
IIHF Hockey rules applied

Tournament:
PHase i
Qualifying phase
One "round-robin tournament" rounds of 7 teams (QUALIFICATION GROUP)
PHase ii
5-6th game place
Direct elimination between the 5th and 6 th classified teams at the end qualification phase
Playoff and finals game
Direct elimination between the first 4 classified teams at the end qualification phase
Semifinals

Finals

1A – 4A

Final

W 1A-4A – W 2A-3A

2A – 3A

3rd Place game

L 1A-4A – L 2A-3A
Points:
Qualifying phase
At the end of each match, 3 points will be rewarded to the winning team, 0 points to the losing team. If the match finishes as a draw, 1 point will be rewarded to each team and a penalty shot (one penalty shot each team) will be used to identify the winner. If the teams keep drawing, the penalty shootout will continue until a winner is identified. After the penalty shootout, 1 more point will be rewarded to the winning team (total amount of two points).
In case of a draw between two teams at the end of the qualifying phase and the semifinals, team's position will be determined based on:

results of direct match
difference in goals
goals scored
goals conceded
random selection

Playout and finals
if the match finishes as a draw, 3 penalty shot will ensue to determine the winner;
if the teams are keeping draw, the penalty shot will continue;
the players doing the all-out shootouts can be the same of the 3 penalty shot series.

Penalties
Penalties: 1-2-3 min
Game Misconduct Penalty – next match automatic disqualification
Match Penalty – tournament automatic disqualification
"Skill Competition"
At the end of Saturday's matches, a skill competition will take place. Each team's coach will select 3 players to take part in the skill competition. The competitions are:
short track;
slalom with puck;
shot precision.
Refereeing, timing, first aid
Matches will be supervised by official referees from the Czech Ice Hockey Association.
Timing will be held by the organizing society. During the tournament no medical staff will be present.
In case of injuries or first aid, Trentino Emergenze (alerted in advance by the organization) will be immediately called.

ASD HC VALRENDENA and HOCKEY BUNNIES, the organizing companies, will reserve to change the current regulations till the beginning of the tournament. The organizing companies denies all responsibility in case of injuries or damage to people or things that may happen during the whole length of the tournament, including off-ice.